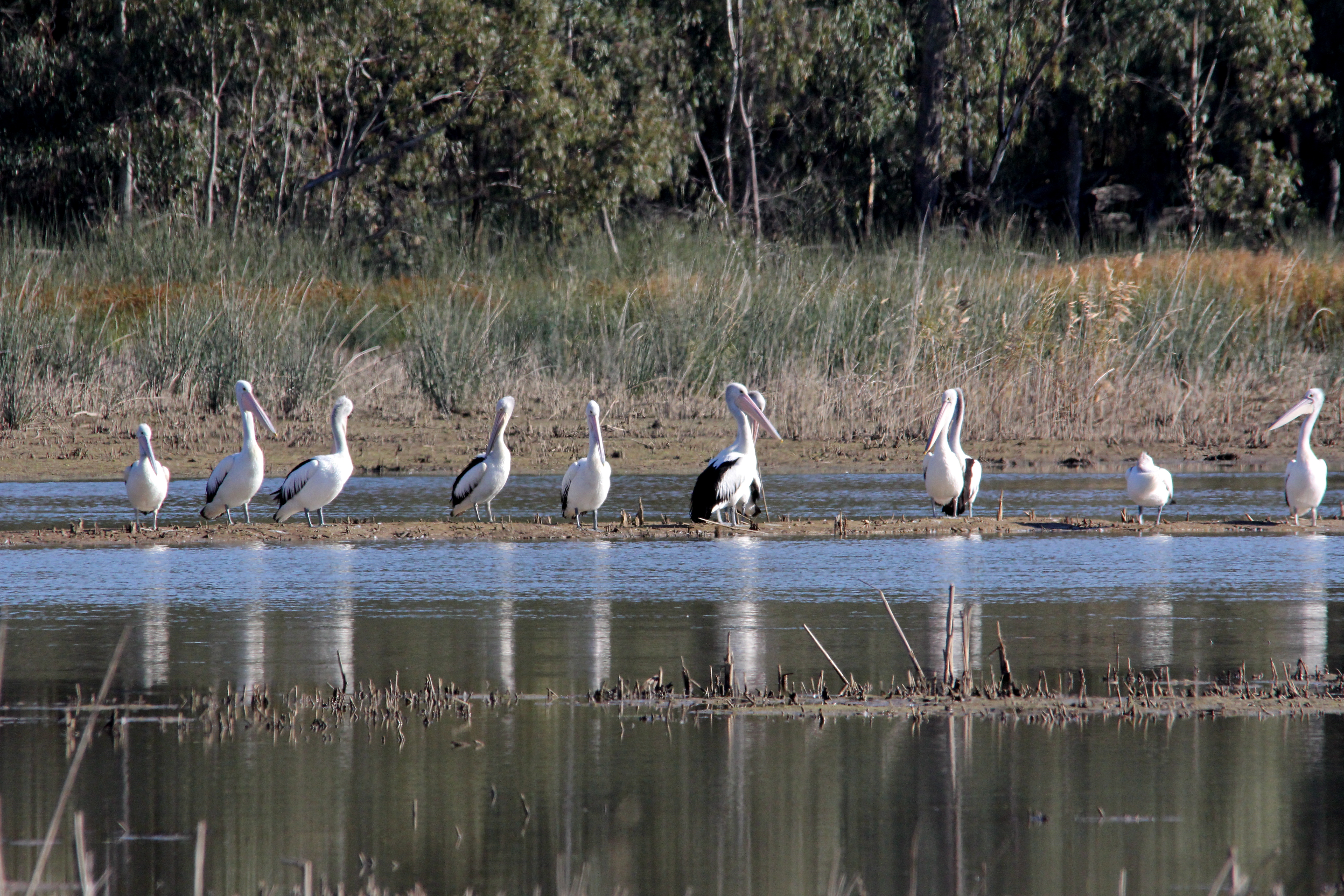 YYNAC is governed by a board of seven (7) Directors with one of those Directors being an Elder's Representative and the Council of Elders comprised of 16 Yorta Yorta Family Group Representatives. The Chief Executive Officer manages the day-to-day operations of the organisation, cultural heritage officers, researchers and administrative personnel.
YYNAC Organisational Structure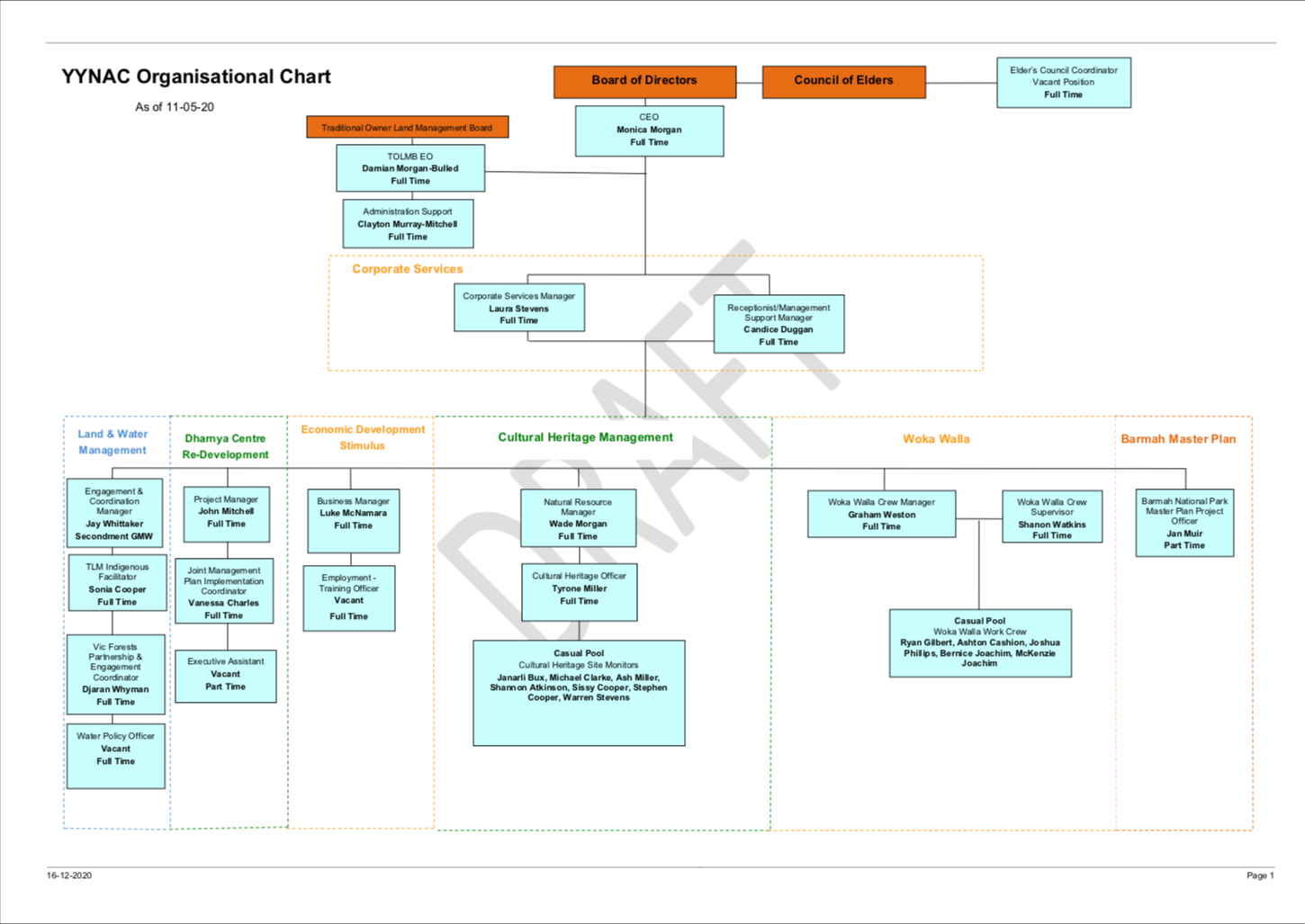 Download full PDF version by clicking the Download button below.
---