The Yorta Yorta Nation Aboriginal Corporation (YYNAC) is comprised of peoples with undeniable bloodlines to the Original Ancestors of the Land of the Yorta Yorta Nation. These bloodlines link Yorta Yorta peoples' past, present and future to one another, with traditional laws, customs, beliefs and sovereignty intact.
YYNAC was established, amongst other objectives, to represent the members of the Family Groups who are descendants of the Original Ancestors of the Yorta Yorta Peoples; to make decisions and act on any matters of significance to the Yorta Yorta Peoples; and to enter into agreements with any person, Government agency or authority in relation to the protection of Yorta Yorta Country.
YYNAC Governance
YYNAC is governed by a board of seven (7) Directors with one of those Directors being an Elder's Representative and the Council of Elders comprised of 16 Yorta Yorta Family Group Representatives. The Chief Executive Officer manages the day-to-day operations of the organisation, cultural heritage officers, researchers and administrative personnel.
---
Important Announcements
JOB VACANCY
Monday, 9th of September 2019: YYNAC is currently seeking a BARMAH NATIONAL PARK MASTERPLAN PROJECT OFFICER for our Shepparton/Barmah Office.
Please Click Here On VACANCIES for More Information.
---
Open House community consultations are starting next week! We'd love to see you there. Come down and learn more about the Joint Management Plan for Barmah National Park, and contribute your ideas for its strong healthy future.
Please Click Here On EVENTS for More Details
---
NEWS FLASH: Woka Walla wins 2019 Victorian Indigenous Landcare Award

Please click HERE or News in the menu at the top of the page to learn more.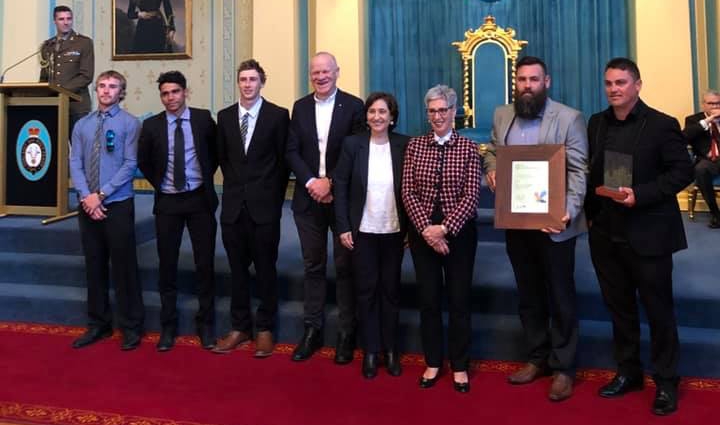 ---
If you have any questions or would like assistance with a matter relating to the Yorta Yorta Nation, please contact us via email using the form below or call us directly on (03) 5832 0222.
---
The Yorta Yorta Community are very active on Instagram and use it as a way of connecting to country and to each other with the hashtags #yortayorta #yortayortacountry #yortayortawoka and more. The following feed is from the hashtag #yortayorta. For more Instagram posts from a full range of hashtags please click the link to "More Yorta Yorta Instagram Posts" shown below.
---
---
WARNING
Visitors are advised that this website may contain images of and references to deceased persons and culturally sensitive materials.