Posted On 14 Nov 2019
The Woka Walla Land Management Crew is an Aboriginal business owned by the Yorta Yorta Nation Aboriginal Corporation (YYNAC) – a Registered Aboriginal Party.
Woka Walla has been operating for seven years across Yorta Yorta Country and more broadly in northern Victoria delivering land management works on public and private land. Woka Walla's works include revegetation, fencing to protect remnant vegetation, pest plant and animal control, seed collection, flora and fauna surveys, cultural heritage identification and protection, and cultural burning.
The five crew members of Woka Walla have an unbroken link to the land through their families and have responsibility for Caring for Country, which connects them to their ancestors, and provides a career path for the future. The crew have all completed Certificate III in Conservation and Land Management and through their work are bridging the gap between Indigenous and non-Indigenous land managers.
Woka Walla is involved in a significant project to build the resilience of the Barmah Forest. The crew has worked on pest plant and animal control doing ecological surveys and leaf litter assessments for the University of Western Sydney. They have also been contracted to help deliver a sand ridge woodland restoration project, a linking landscapes and communities project, and a project to manage threats to nature reserves in the Longwood Plains.
Woka Walla Team Leader Graham Weston has been involved for seven years.
"I was working for a landscape gardening business. My boss took up a job at YYNAC and suggested I apply for the crew. I didn't really know what I was doing back then and I didn't have any skills or tickets, but I've always loved the bush and the river. I grew up fishing and camping. I think I was three the first time I went out camping with my family.
"I love everything about my job now. The training can be tough, but we work together to get through it as a team. We get to be on Country and near the river and do work that means something. I really recommend it as a career for young people," Graham said.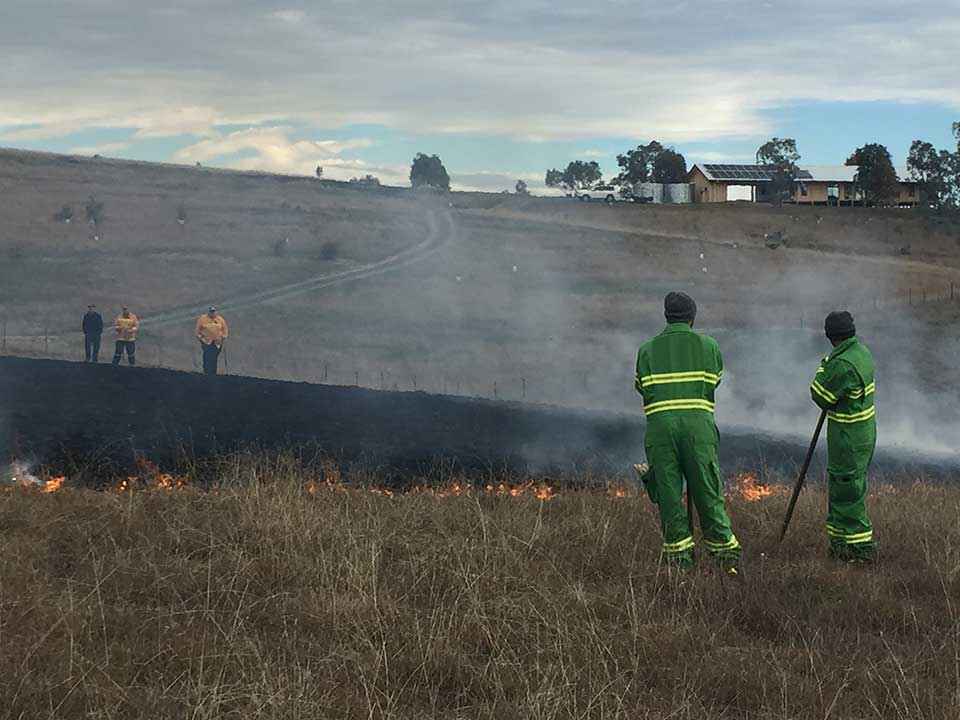 Woka Walla practice Traditional ecological knowledge in every aspect of their work by identifying plants and bird species, undertaking controlled patch burning, identifying and cooking bush tucker, planting sweet quandong for future cultural harvest, and recording cultural heritage artefacts and significant sites.
The crew attended the National Indigenous Fire Workshop at Barmah National Park in June 2019 where time in the field was invaluable for learning and practising cultural burning techniques in a modern context. They have also completed firefighter training with DELWP, which qualifies them to conduct burns on public land.
Woka Walla has developed many successful partnerships working alongside local Landcare groups and networks, Goulburn Broken CMA, Parks Victoria, Trust for Nature, DELWP, NSW Parks and Wildlife Service, Murray Local Land Services, Moira Shire Council, City of Greater Shepparton, CFA and local farmers.
Woka Walla is a great example of Traditional Owners observing spiritual connection to Country, creating employment and providing a path for future generations.
The Woka Walla Land Management Crew will represent Victoria at the 2020 National Landcare Awards in the Indigenous Land Management Award category.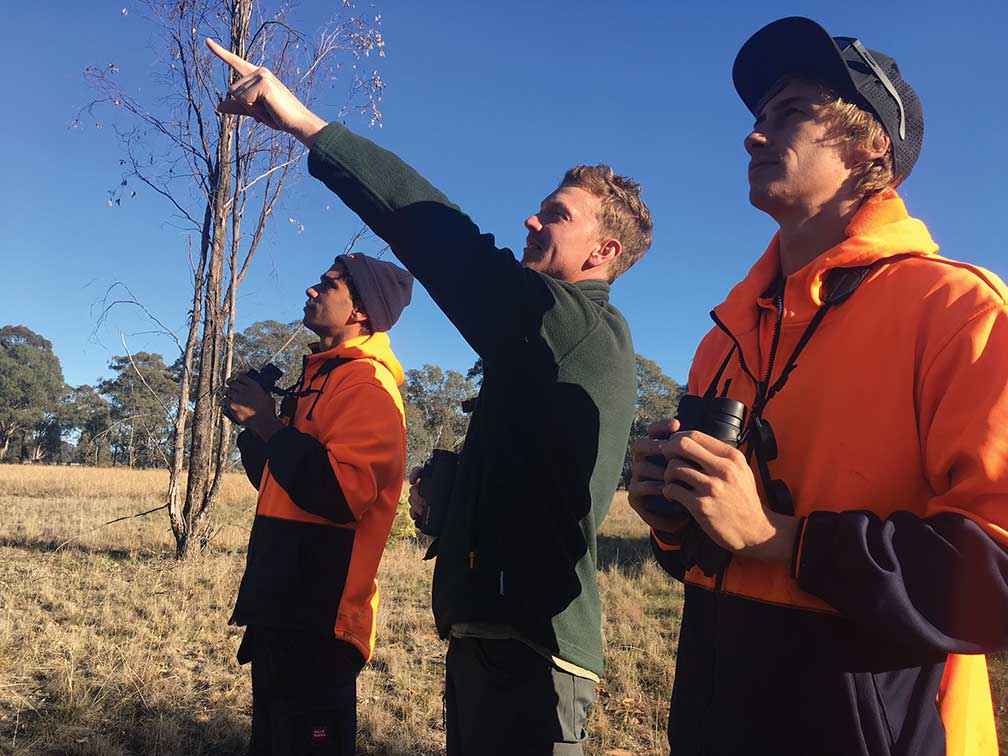 LINK TO ORIGINAL ARTICLE: https://www.landcarevic.org.au/landcare-magazine/spring-2019/indigenous-land-management-award-woka-walla-land-management-crew/